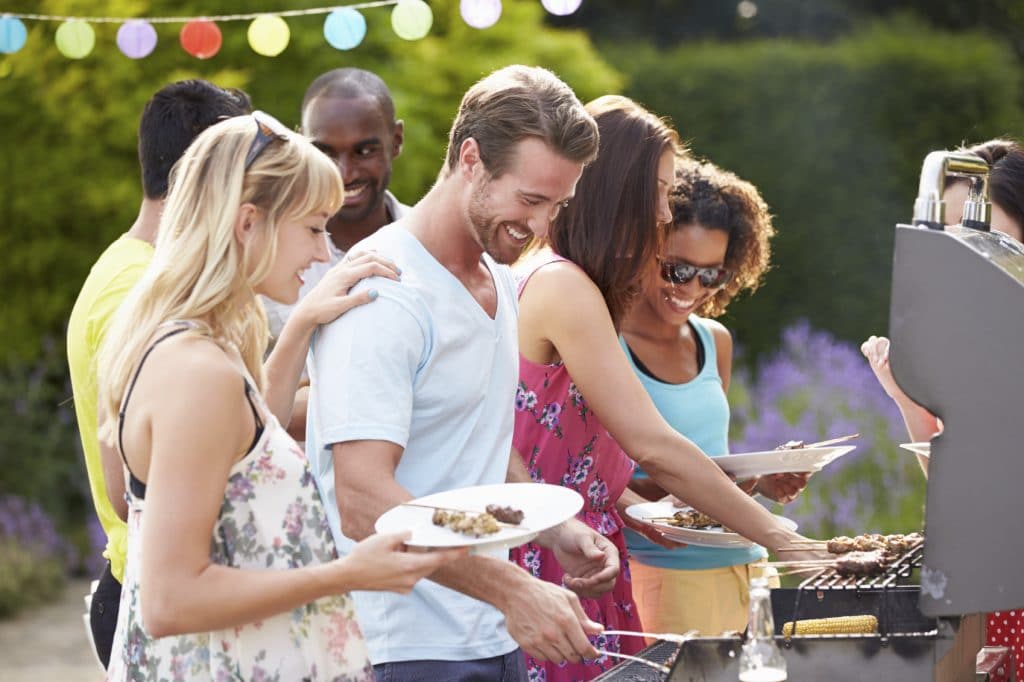 Grill outs are always a great way to spend time with family and friends. Remember not to overlook these simple safety tips while you enjoy the sunshine!
Follow your manufacturer's instructions: Your manufacturer instructions should be your road map to safe grilling practices whether it's assembly, maintenance or use of your grill.
Keep your grill a safe distance from your house: How far away is considered a "safe distance"? Generally speaking, you should have your grill about five to ten feet away from your house – always remember though, farther is better!
Check your propane cylinder for leaks: Lightly brush the connection areas and hoses with a soapy water solution. If large bubbles form, this means you have a leak. Be sure to check for leaks each time you replace your propane cylinder.
Follow proper lighting and relighting procedures: always keep your grill's lid open while lighting. Gas can build up in a closed grill while igniting and when you open it.
Keep a close eye: always stay close to your grill while cooking; fires double in size every minute. To help alleviate the unexpected, keep a spray bottle filled with water close to your grill to tame minor flare-ups.
Follow proper lighting and re-lighting procedures: Always keep the lid OPEN while lighting your grill and NEVER lean over it while lighting. If the flame goes out, turn off your propane and wait at minimum 15 minutes before attempting to relight it.
Source: www.propane.com