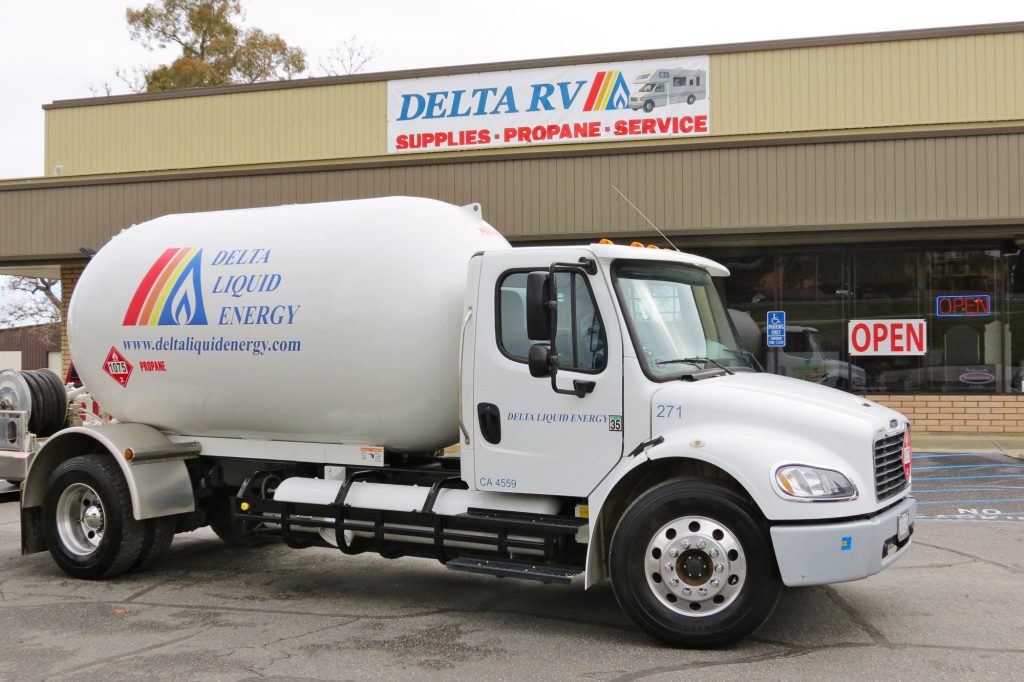 Delta Liquid Energy (DLE) has been family-owned and operated since 1936. We are committed to providing customers with reliable, professional, and courteous service. Our facilities include nine bulk plant locations, an RV parts store in Paso Robles and two rail terminals with extensive storage capabilities. Click here to learn more about the services DLE offers.
Delta Liquid Energy was originally organized under the name of San Luis Butane Distributors. In 1987, we adopted our current name and have been operating as such ever since. We are now in our fourth generation of family ownership. Harry and Iva Platz started Delta Liquid Energy with a single propane-powered delivery truck and their son and current DLE CEO, Frank Platz, quickly followed in their footsteps. Frank's children, DLE President Bill Platz and Vice President of Administration Cindy Belmont, also now head the company. DLE takes pride in the family company culture we have developed with our 130 employees. Delta Liquid Energy places high priority on the local communities we service and we continually participate in sponsorship opportunities to help schools, youth teams, and non-profit organizations in our communities.
We are proud to be an industry leader in promoting a low carbon footprint through the use of propane motor fuel equipment and propane vehicles. We also strive to be active participants in propane industry organizations. Our management sits on the Board of Directors of the Western Propane Gas Association and the National Propane Gas Association. We've also been active with the Propane Education and Research Council for many years. Much of the DLE fleet runs on propane, emitting up to 80% fewer greenhouse gas emissions than gasoline or diesel vehicles. To learn more about DLE's work with propane-powered vehicles, click here.