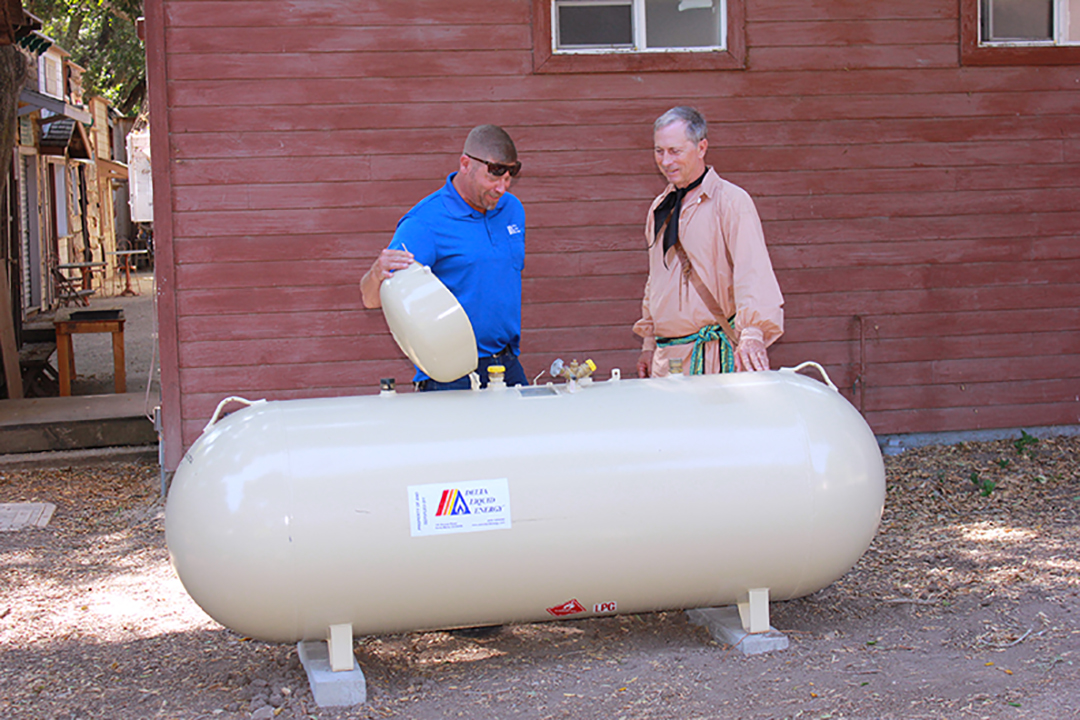 The primary concern of Delta Liquid Energy (DLE) is that of customer safety. We conduct ongoing training with each of our service technicians, managers, and delivery specialists to ensure the safety of our customers. We also supply each customer with safety information through our online blog, our quarterly newsletter, and important email notifications. Sign up to receive our emails here. We encourage all customers to read up on the safety features of their propane tank and to contact us should any concerns arise. As a part of our Annual Sales and Service Agreement, we will always maintain, repair, and evaluate company owned equipment. Despite every precaution, accidents can occur. Propane gas leaks, a clogged burner, or a natural disaster can quickly become a problem if simple safety guidelines are not followed.
DLE urges you to take a few moments to read through the safety information provided throughout our website and on our blog.

Proposition 65, the Safe Drinking Water and Toxic Enforcement Act of 1986
To comply with Proposition 65, the Safe Drinking Water and Toxic Enforcement Act of 1986, we are obliged to issue the following warning:
PROPANE contains chemicals known to the State of California to cause cancer or reproductive harm. State law requires us to warn you of the presence of these chemicals. Benzene, soot and formaldehyde are such chemicals. A trace amount of benzene may occur in propane, but will normally be consumed during combustion.
Exposure through leaking gas is possible. Soot and formaldehyde, byproducts of burning gas, are minimized by proper combustion. Delta Liquid Energy encourages all of its customers to use propane safely. You should read and follow all use, care, and manufacturer instructions for propane appliances and equipment. proper ventilation and frequent inspection of propane appliances and equipment are highly recommended.
Our service technicians are available to check and adjust your propane gas appliances. A warning odor is added to propane so that leaks of unburned gas can be quickly detected. If gas odor is detected, call us immediately.
If you have any concerns, no matter how minor they may seem, please call your local Delta Liquid Energy office. Trained DLE technicians are more than happy to answer any questions you may have.