Delta Liquid Energy (DLE) offers residential propane services throughout California and in parts of Nevada. Propane burns cleaner, works harder, and operates smarter. This means by choosing propane you can help reduce greenhouse gas emissions, save energy, and protect the environment. Using propane as an energy source in your home is easy and convenient with Delta Liquid Energy. From helping you to convert your existing appliances to ensuring your propane tank remains full – we have many options of residential propane service to choose from! Below is a list of our payment, delivery, and service options. We will assist you in creating a propane plan that is right for you and your family. Contact us today to find out more about our residential propane service.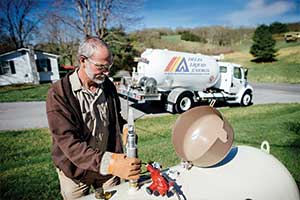 DELIVERY OPTIONS
DELIVERY OPTIONS
Delivery Options That Fit Your Schedule
Delta Liquid Energy (DLE) offers flexible delivery schedules and payment options to meet the needs of all consumers – whether you find that you need a propane tank refill once a year or once a month, we can help find the option that is best for you!
Automatic Delivery
Being a customer opting for our automatic delivery option gives you the peace of mind that we at DLE will monitor your tank's level and refill you when it is needed so that you never run out of propane. Our automated delivery system will conveniently place you on a driver's route when your tank percent reads 30%. Depending on how much you use, we will typically refill your tank about once every four to six weeks during the winter months. This option does require a complete credit approval, an acceptance of our terms and conditions, and deliveries are made at DLE's discretion based on your use.
Will Call
With the will-call delivery option, you have the flexibility to monitor your own tank and propane use then call us when you are ready for a delivery. We recommend calling when your tank is at 25-30% so that we can put you on a regularly scheduled route and you will not run out of propane. With this option, it is important to note that during the busier delivery months of November through March you should allow for two weeks between the time you request a delivery and the time the propane is placed in your tank. If you contact us when your tank percentage gauge reads 30%, you will not have an issue of running out of propane. If you should run out of propane, company safety policies require that we perform a pressure test that will result in an additional fee.
Cash on Delivery
As a cash on delivery customer, we do require that all fuel and any balances on your account be paid in full prior to receiving propane. This option does also give you the flexibility of monitoring your own tank percent and calling us when you are ready for a delivery. The same requirements will apply as with our will call option should your tank run completely out of fuel.
In the event that your credit is not approved, Delta Liquid Energy will require that you are a "cash on delivery" customer.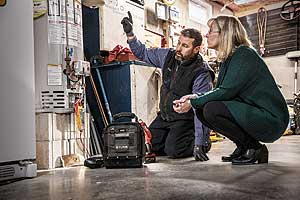 SERVICE OPTIONS
SERVICE OPTIONS
Service Options That Support Your Needs
Delta Liquid Energy is a full-service propane delivery company. That means we can provide fuel for your home, farm, ranch, fleet, commercial building, and landscape equipment. We also operate a proprietary wholesale division to ensure all of our retail customers' fuel needs are always taken care of.
Our service department is fully trained and certified to repair and maintain most propane-powered equipment, and, if we can't service your equipment, we will assist in finding you appropriate personnel capable of doing so. All Delta Liquid Energy service technicians participate in on-going training so that we can continue to keep your equipment and home fully functioning.
Most Delta Liquid Energy locations are equipped with a propane dispenser right on our property to service customers looking for a place to refill barbecue or forklift cylinders. We are prepared to re-certify these cylinders to keep you up to code as well. Stop by your local DLE office for a refill today!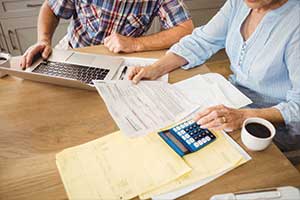 PAYMENT OPTIONS
PAYMENT OPTIONS
Payment Options for Every Budget
Delta Liquid Energy offers flexibility when it comes to remitting payment for your propane deliveries. With options for automatic payments, online payments, cash payments, discounts per gallon when you purchase a full tank, and discounts for pre-purchases, there is an option for every pocketbook! Our customer service representatives work with customers individually to discuss payment options and plans that will work for you. Please visit our Payment Options page for more information.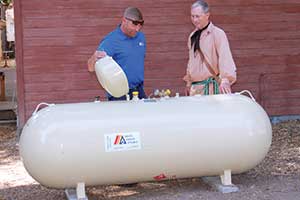 VALUE ADDED SERVICES
VALUE ADDED SERVICES
Included in your annual service agreement fee are the following Value Added Services:
Delta Liquid Energy customers incur an annual cost for service. This service agreement fee encompasses Delta Liquid Energy's willingness and ability to provide propane to your home or business safely as well as maintenance of your account with DLE. Along with this, your service agreement fee also includes:
Regular route scheduled deliveries. This service provides Delta Liquid Energy customers with the convenience of rarely having to check their propane tank. It is our responsibility as your propane provider to make sure you do not run out of propane.
Accessibility to Delta Liquid Energy's service and parts department. We strive to assure all of our Delta Liquid Energy locations carry an inventory of parts and accessories to meet the propane needs of our customers. We have skillfully trained, professional service technicians available for all types of propane appliance installation, service, and repairs.
24-hour emergency call response. We encourage customers to feel free to contact their local Delta Liquid Energy office any time there is a problem with their propane gas system. Safety is a top priority!
Professional, dependable, and courteous service. Our propane delivery drivers and service technicians have successfully completed specialized training provided by the National Propane Gas Association. This ensures that our customers and their homes are in the hands of knowledgeable, safety-minded personnel.
Online or over the phone bill pay. Every Delta Liquid Energy customer is set up with an online account where you can see your recent purchases and find out what your current balance is. Conveniently, you can also pay for your propane deliveries right within our online portal. Alternatively, you may always call your local customer service representative and they will happily process your payment over the phone. We gladly accept Visa, Mastercard, or American Express for all your online or over the phone propane purchases.