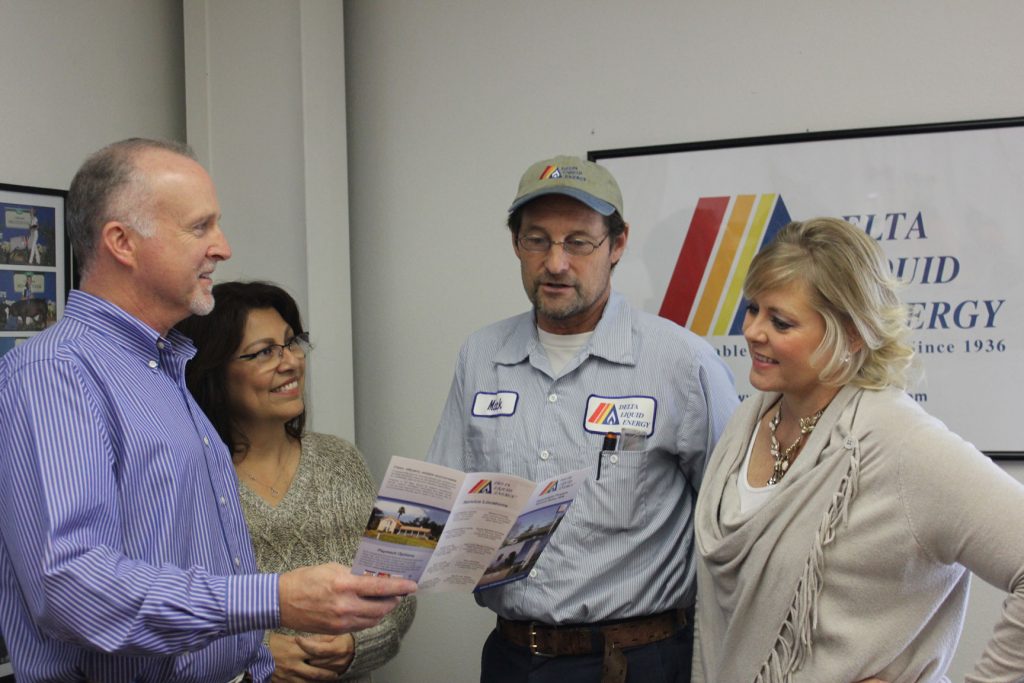 Are you ready for a career in a hands-on industry where you can hone your technical skills? Do you enjoy being out on the open road or chatting with new people all day? It's time to consider a job position in the propane industry with a family owned and operated company! At Delta Liquid Energy we strive for the best customer service possible and an atmosphere that encourages both customers and team members alike to join our family. Many of our team members are long standing and have been with us ten years or more. We always encourage growth and promotion from within our company and place value in each member of our team. Delta Liquid Energy is always accepting resumes for delivery drivers, service technicians, management roles, and customer service representatives.
Positions are continually rotating; below are descriptions of who we are currently looking for to join our team:
Each of our positions require different skill sets, however, we do expect our entire team to embody the following:
A "can-do" attitude and willingness to jump in where needed. We are all playing for the same team!
The ability to give excellent customer service and to treat others with respect.
Self-motivation, personal time management, and someone who will complete tasks efficiently.
Someone who is willing to learn and grow with our industry and our company.
We offer competitive compensation, an excellent benefit package (medical, dental, & vision), and a 401(k) package.
Human Resources Supervisor, Adina Chapman, is ready to hear from you!
Adina Chapman, HR Supervisor
Phone: (805) 226-4318
Email: employment@deltaliquidenergy.com
Contact Us
A job in the propane industry is rewarding, challenging, and fun. Join Delta Liquid Energy today!