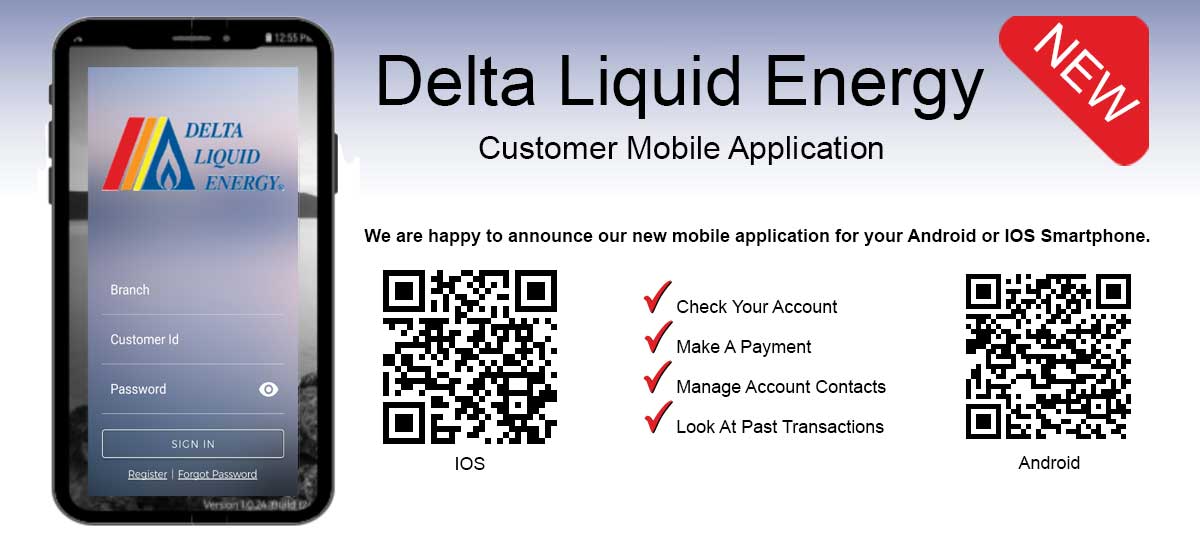 Within your mobile device's Play store / App Store you can search for your preferred company's app. Or scan the QR code to take you directly to the app download on your device!
Once you've located the customer app for your company, download it to your mobile device.
Upon opening the app you'll be prompted with a login screen. If you have not already registered, you'll need to select that option to "Register" below.
Once you've registered, you'll receive an e-mail confirming registration and providing you with a verification code. (If you did not already have an e-mail address on file, you'll be prompted to input one in order to receive the verification code and move forward.)
After inputting the verification code, you'll be prompted to change your password. (It must meet the password requirements shown below.)
You'll be logged into the app after confirming your new password! Make sure to utilize your new password on future login attempts.
Now that you've logged into your account you can utilize the company app to pay your bill, request service work or deliveries (if your company allows it), update your account information, etc.!